The Group
About us


Our services
Logistics: Pipeline and tanker reception/dispatch facilities;
Storage.
Our infrastructure
As leading independent crude oil and refined product storage operator in France and the fourth largest in North-West Europe, we have a vast infrastructure at our disposal:
Pipeline connections for the supply of crude oil feedstock from Le Havre Terminal facilities to Total and ExxonMobil refineries;
Connection to Trapil pipeline network to supply refined products to the Paris and Val de Loire regions;
Connection to pipeline networks in Central Europe to supply jet fuel and diesel (Central Europe Pipeline System - CEPS).
Our strengths
Established in Le Havre, blue-chip logistics site at the gateway to Europe;
Distribution depots situated in proximity to major French consumer zones;
Facilities and services meeting the requirements of utmost quality which is a core value of our business;
Our teams, our technical expertise at the service of our customers;
Protection of the environment;
Control and safety of our operations.
Our customers
Major oil companies;
Traders;
Large and medium retail outlets;
Independent companies.
Group history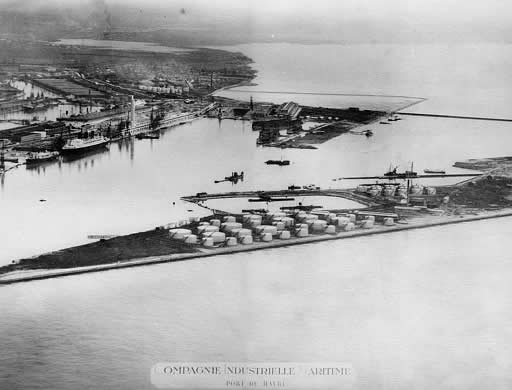 1920
CIM (Compagnie Industrielle Maritime) was founded
Operation of Le Havre Terminals through a concession treaty binding the company to the Port of Le Havre authorities.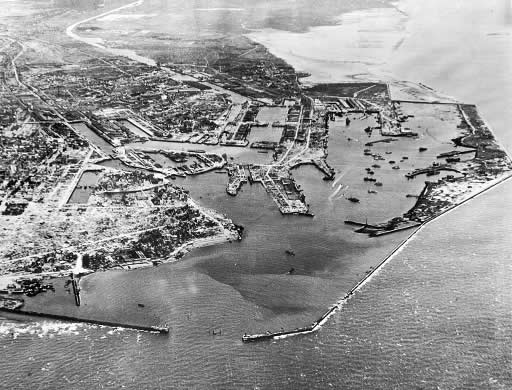 1940
The Le Havre terminal was destroyed on the orders of the French government
Second World War.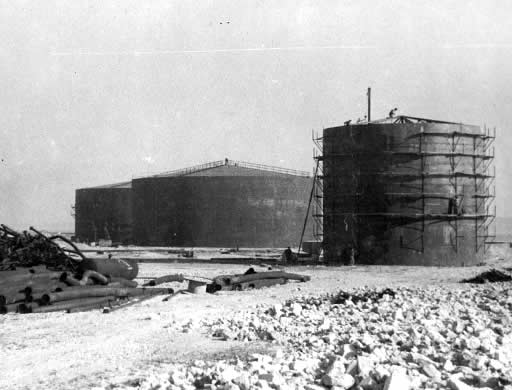 1945
Reconstruction
Reconstruction work of the Le Havre terminal began.
1952 to 1974
Extension
Works undertaken to progressively extend and develop the Le Havre terminal.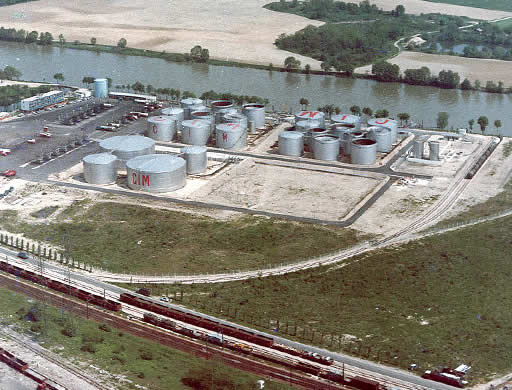 1964
Grigny
Construction by CIM of the Grigny distribution depot.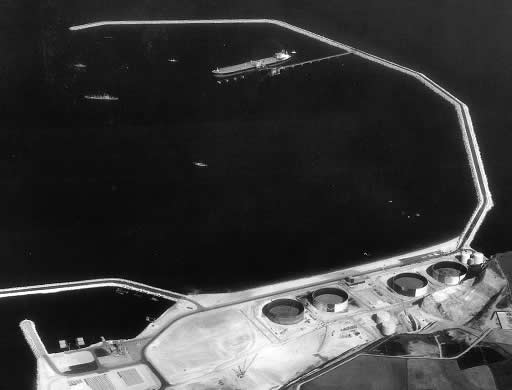 1976
CIM Antifer
Inauguration of the Antifer terminal.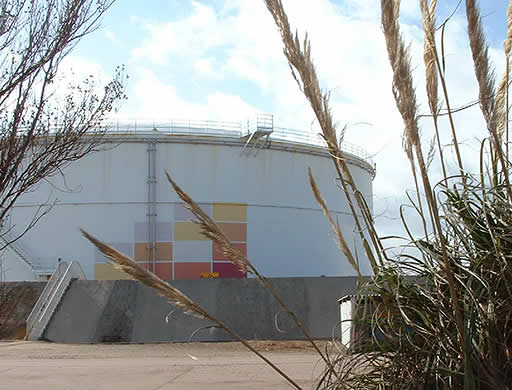 1992
Inauguration of Parc Ouest at Le Havre
180,000 m³ extension to increase refined product storage capacity.
Formation of CCMP (Compagnie Commerciale de Manutention Pétrolière)
Acquisition of Saint-Pierre-des-Corps and Bouchemaine depots.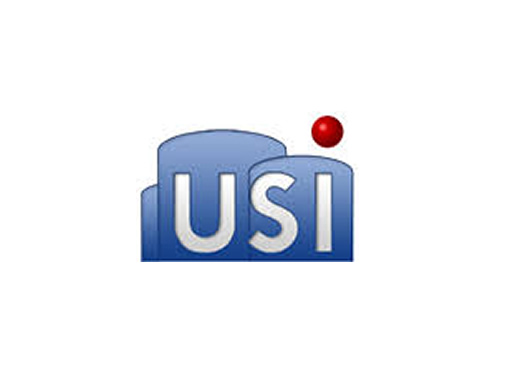 1994
The CIM-CCMP Group
co-founded theUSI (Union des Stockistes Industriels)
The Group has been a member of the USI since its creation.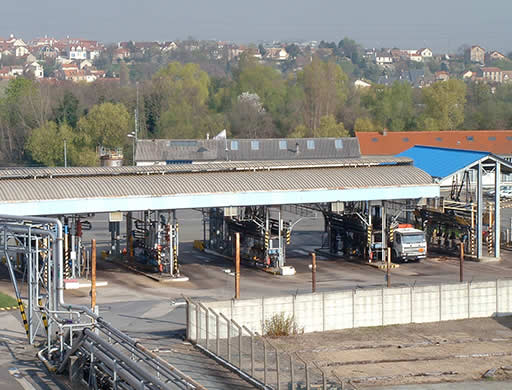 2000
Nanterre
Acquisition by CCMP of the Nanterre distribution depot.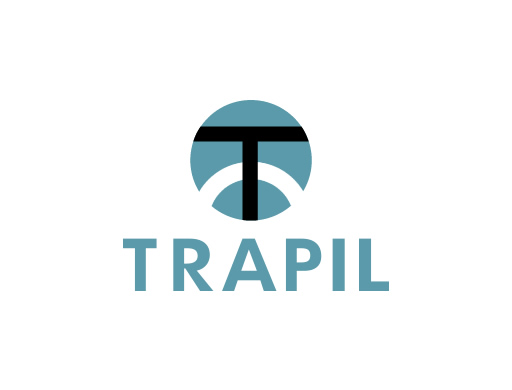 2001
TRAPIL
The Group bought up 25% of TRAPIL shares (second largest shareholder).
2004 & 2009
Strengthening of TRAPIL
The Group increased its investment in TRAPIL share capital by 30% and then 32%.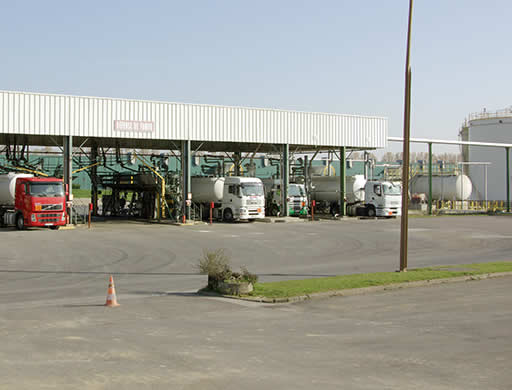 2005
Mitry-Mory
Acquisition by CCMP of the Mitry-Mory distribution depot.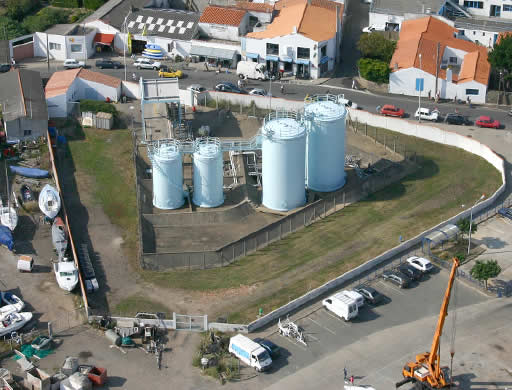 2006
Île-d'Yeu
Takeover of operations at the Île-d'Yeu depot.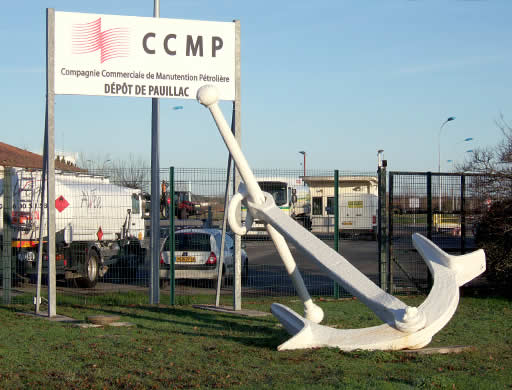 2007
Pauillac
Acquisition by CCMP of the Pauillac distribution depot.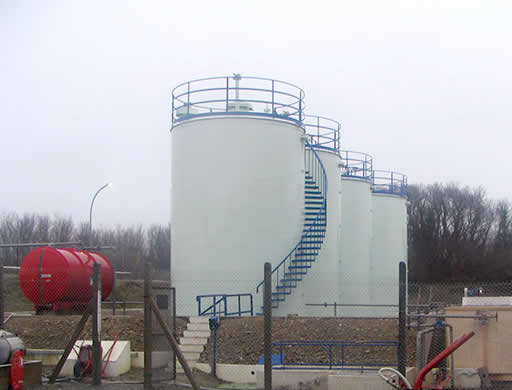 Belle-Île
Takeover of operations at the Belle-Île depot.
DPA (Docks des Pétroles d'Ambès)
Investment with 12% stake.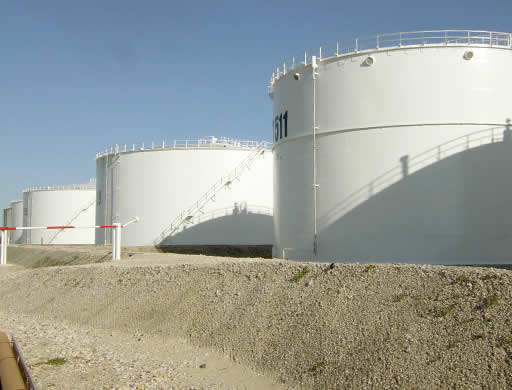 2010
CCMP Pauillac
Facilities at the Pauillac distribution depot redesigned.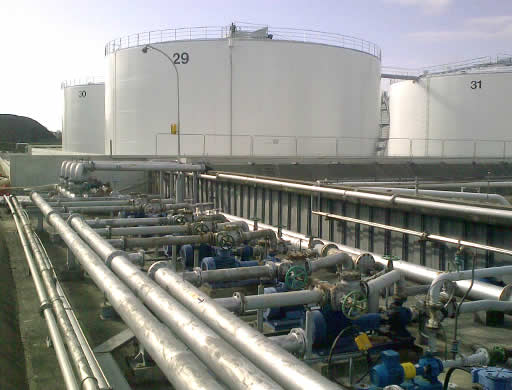 CIM Grigny
Inauguration of the fourth tank (36,000 m³ capacity increase).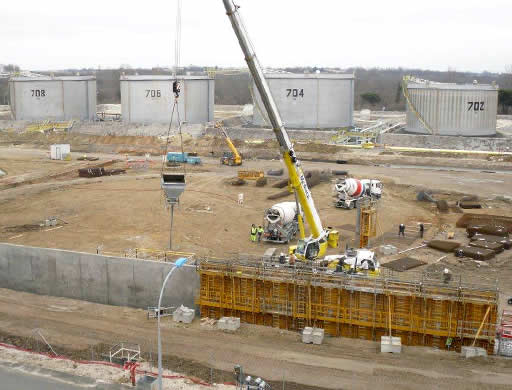 2012
CCMP Pauillac
Construction of the tanks 600 (facilities providing 105,000 m³ storage capacity).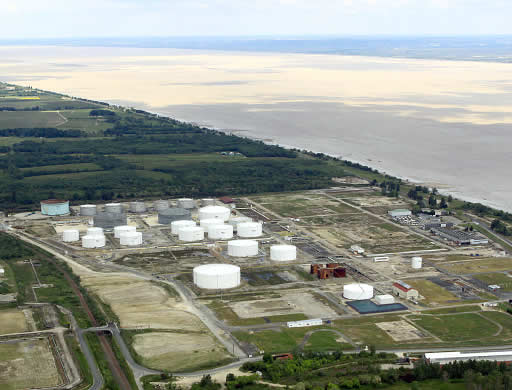 2013
CCMP Pauillac
Inauguration of the tanks 600.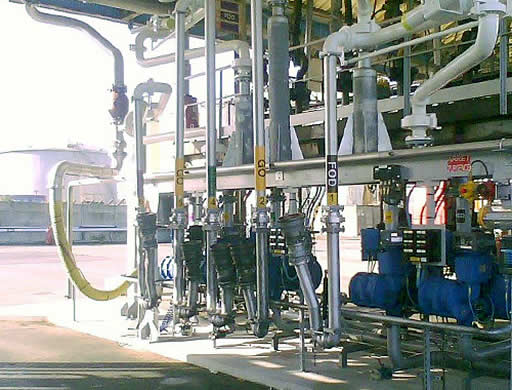 2014
CCMP Nanterre
Inauguration of a third source substation.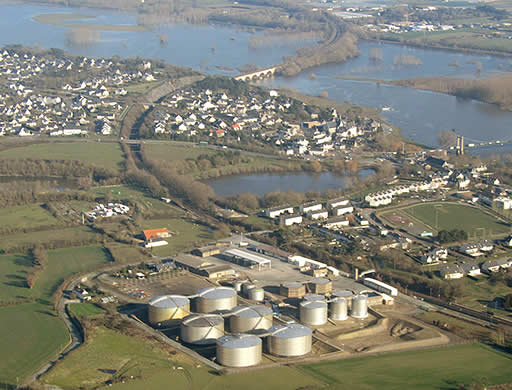 2015
CCMP Bouchemaine
Open day.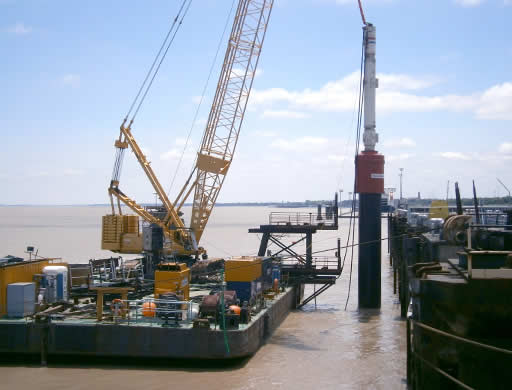 2016
CCMP Pauillac
Inauguration of the new Duke of Alba docking on the Gironde.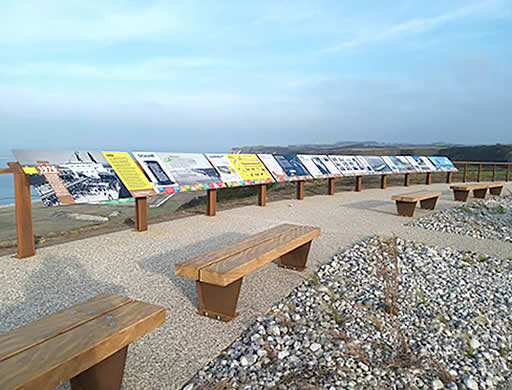 CIM Antifer
The Antifer Terminal is 40 years old! New Belvedere development.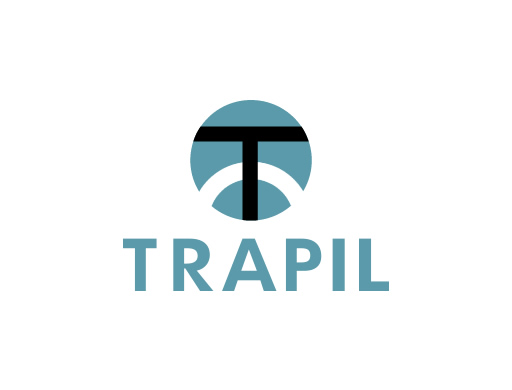 2017
Strengthening of TRAPIL
100% owner of CIM and CCMP and a shareholder of TRAPIL since 2001, Pisto becomes its First Shareholder with 38.5% of the Capital.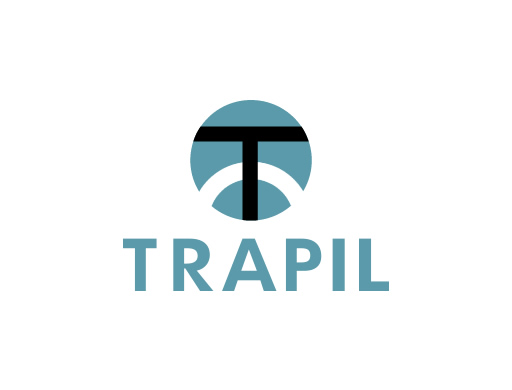 2019
Strengthening of TRAPIL
100% owner of CIM and CCMP and a shareholder of TRAPIL since 2001, Pisto strengthens its position in the capital of TRAPIL with 44% of the shares.
CCMP Bouchemaine
Site Operating Stop December 31, 2018 and decommissioning in 2019.
Management



The Executive Board of the CIM-CCMP Group together have over 120 years' experience of working in the oil sector!
Click on the organizational chart to find out more.
Bruno Outil
Director of Le Havre Terminals and Operations
Gildas Beauchesne
Sales Director
Eléonore Joder
General Director, Finance & Support
Bertrand Segaud
Director of Depots

Eléonore Joder - General Director, Finance & Support
Eléonore Joder, born in 1968, joined the Group in October 2012.
She is a graduate of the Ecole Supérieure de Commerce business management school in Paris.
Before joining the Group, Eléonore was Administrative and Financial Director of the listed groups Séchilienne-Sidec and Poweo.
Prior to that she was Financing and Treasury Director at Artémis and also assumed various roles within the Rhône-Poulenc and Rhodia groups, particularly Internal Audit, Trading Room and Treasury and Mergers & Acquisitions departments.
Eléonore has thus acquired varied and extensive experience in the world of finance in industrial companies.
Gildas Beauchesne - Sales Director
Gildas Beauchesne, born in 1970, joined the Group in August 2001.
He obtained a Master's in Political Science and is a Business Management graduate specialized in geopolitical and economic forecasting.
Gildas has always worked in the oil industry and prior to joining the Group was at Elf and Total in France.
He has, over the course of his career, developed extensive experience in the following fields:
Economic analysis,
Trading in refined products in the cash market and futures market,
Hedging commodity price and exchange rate risks,
Marketing and oil storage optimisation,
Commercial negotiation,
Management of logistics development plans.

Bertrand Segaud - Director of Depots
Bertrand Segaud, born in 1972, joined the CIM-CCMP Group in 1999 after a stint in the automotive industry.
Bertrand holds a degree of the Mechanics and Electricity High School (ESME Sudria).
His 16 years of experience within the Group, first on the terminals of Le Havre and then on the Pauillac terminal, have enabled him to develop his skills in team management and operational, regulatory and technical management of "business units" such as oil depots.

Bruno Outil - Director of Le Havre Terminals and Operations
Bruno Outil, born in 1964, joined the Group in 1990 to lead the ISO 9000 quality certification project at the Le Havre Antifer oil terminals.
Before joining the CIM-CCMP Group, Bruno was an Officer in the French Merchant Navy.
The 22 years that he has spent within the Group have enabled him to gain a wealth of experience through the different positions he has held and to develop far-reaching expertise in the fields of operational, technical and regulatory management of port oil terminals.
Bruno graduated from the merchant navy school, the Ecole Nationale de la Marine Marchande, at Le Havre.

Olivier Peyrin - CEO
Olivier Peyrin, born in 1958, joined the CIM-CCMP Group in November 2010. He graduated first as a civil engineer from the Ecole Nationale des Ponts et Chaussées and then from the business administration school, INSEAD.
Prior to joining the Group, Olivier spent most of his career working in the oil industry in the Shell Group in France, Europe and Shell International.
He has held senior executive positions in London (Supply Manager, Atlantic Europe zone), in Prague (CEO Shell Czech Republic and Shell Slovakia) and in France (General Manager for Business Strategy/Marketing/Development for the Global B2B Bitumen).
He has, over the many years working in this sector, acquired extensive experience in the following fields:
Oil refining,
Supply and Distribution,
Trading in crude oil and refined products,
Strategy and Business Development in Chemical and downstream oil sectors,
Management of B2B trading activities.
He received the insignia of Chevalier de l'Ordre National du Mérite in September 2014.
Shareholders